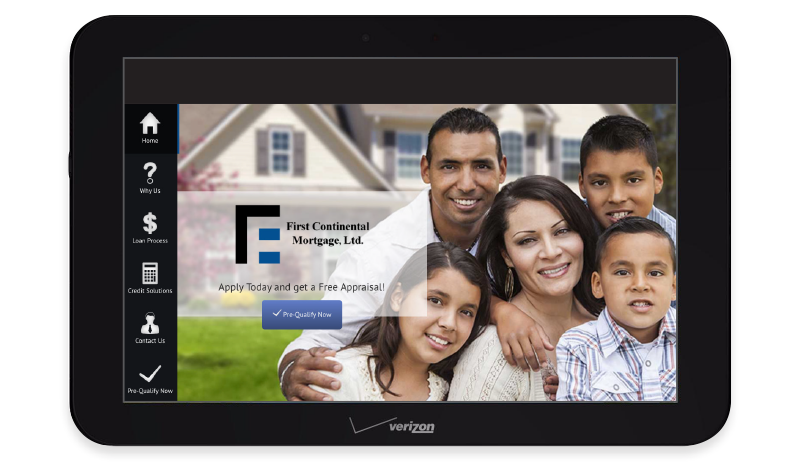 About
First Continental Mortgage (FCM) is a mortgage lender company in Houston, Texas that offer credit solutions to customers, help homebuilders market their services, and assists home buyers in getting their new home.
Problem
Loan applications were not increasing. Applicants were choosing other web alternatives for loan applications like Rocket Mortgage, and the company needed to figure out a new approach.
Solution
The solution was to create kiosks that will be placed in strategic locations around the city. Locations where potential buyers would spend ti. The kiosks needed to provide the applicant with information about the company, the loan process, rate calculator, and a loan application.
Responsibilities
As the designer and front-end developer I focused on creating a touch friendly interface. A Verizon Ellipsis tablet was used as the hardware.
Results
After a month of testing, there was a noticeable increase of applicants coming form the kiosks. The company and its homebuilding partners invested more on the development of kiosks.